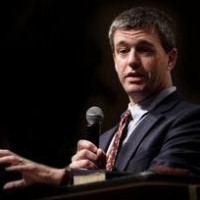 Reformation Montana Conference: Paul Washer and Phil Johnson
by Pastor Jordan | September 21, 2011
We are very pleased to announce that the First Annual Reformation Montana Conference 2012 will have both Paul Washer and Phil Johnson as our main speakers.


Phil Johnson is the executive director of Grace to You, the tape and radio ministry that features the teachings of John MacArthur. He is also an instrumental supporter of Fellowship of Independent Reformed Evangelicals (FIRE) and founder and blogger at Pyromaniacs. Johnson also maintains The Spurgeon Archive.
Paul Washer is the founder/director of
HeartCry Missionary Society.
Several of our Reformation Montana-supported missionaries in Peru will be working hand-in-hand with HeartCry in the coming year. Washer spent ten years as a missionary in Peru and now lives in Virginia with his family.
We are so unbelievably blessed to have these two men speak to us this Spring. We consider it nothing short of a move of God to have this opportunity in the infancy of our organization. God is so faithful.
The Reformation Montana conference will be held May 25-26 in Great Falls. The venue is yet to be decided. For more information, continue to check the Reformation Montana website at www.ReformationMontana.org